Manifesto Poster
Graphic Design — 2018
Printed in risography on polem paper, the poster presents a typographic composition over the original text that concep the studio, in 2015. this is a way of thinking about that space. Other thoughts about it are always possible and necessary. In addition, the printed artifact is a mix of digital and manual techniques. It's a reference about the artistic and projectual design work.
Risography poster exhibition – 31x43,5cm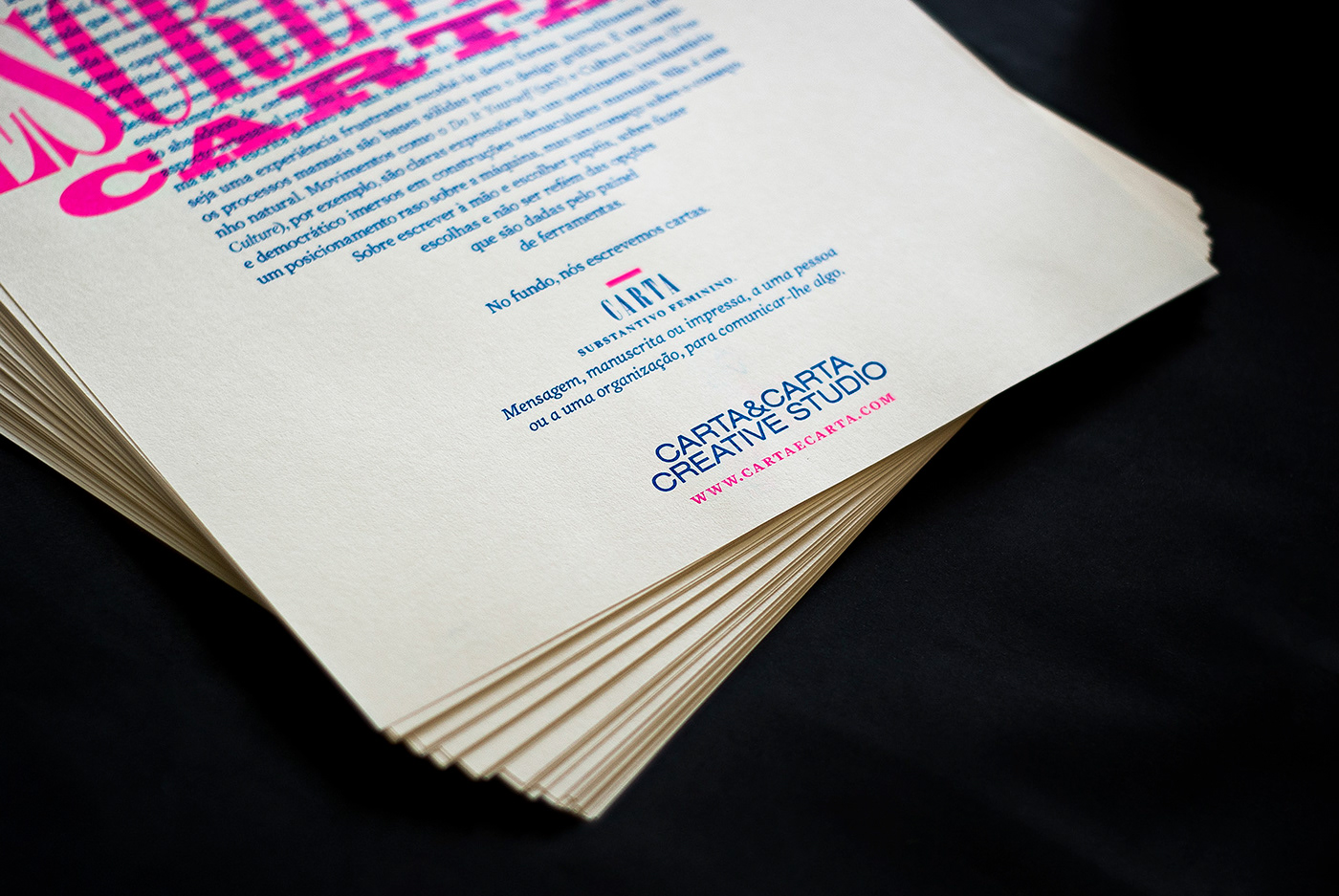 Manifesto
Design Gráfico— 2018
Impresso em risografia sobre papel pólem, a obra apresenta uma composição tipográfica sobre o manifesto de origem do estúdio, em 2015. Esta é uma forma apenas de pensar este espaço. Outros pensamentos são sempre possíveis e necessários. Além disso, o artefato impresso é um mix de técnicas digitais e manuais, o qual busca, desta forma, referenciar o seu discurso sobre o labor artístico e projetual do design.